29 Rooms
is a hybrid fashion show meets art installation curated by
Refinery 29
.
I had the opportunity to art direct and illustrate the promo for their 2016 event.
I was also invited to design the mural which was painted on the exterior of the space.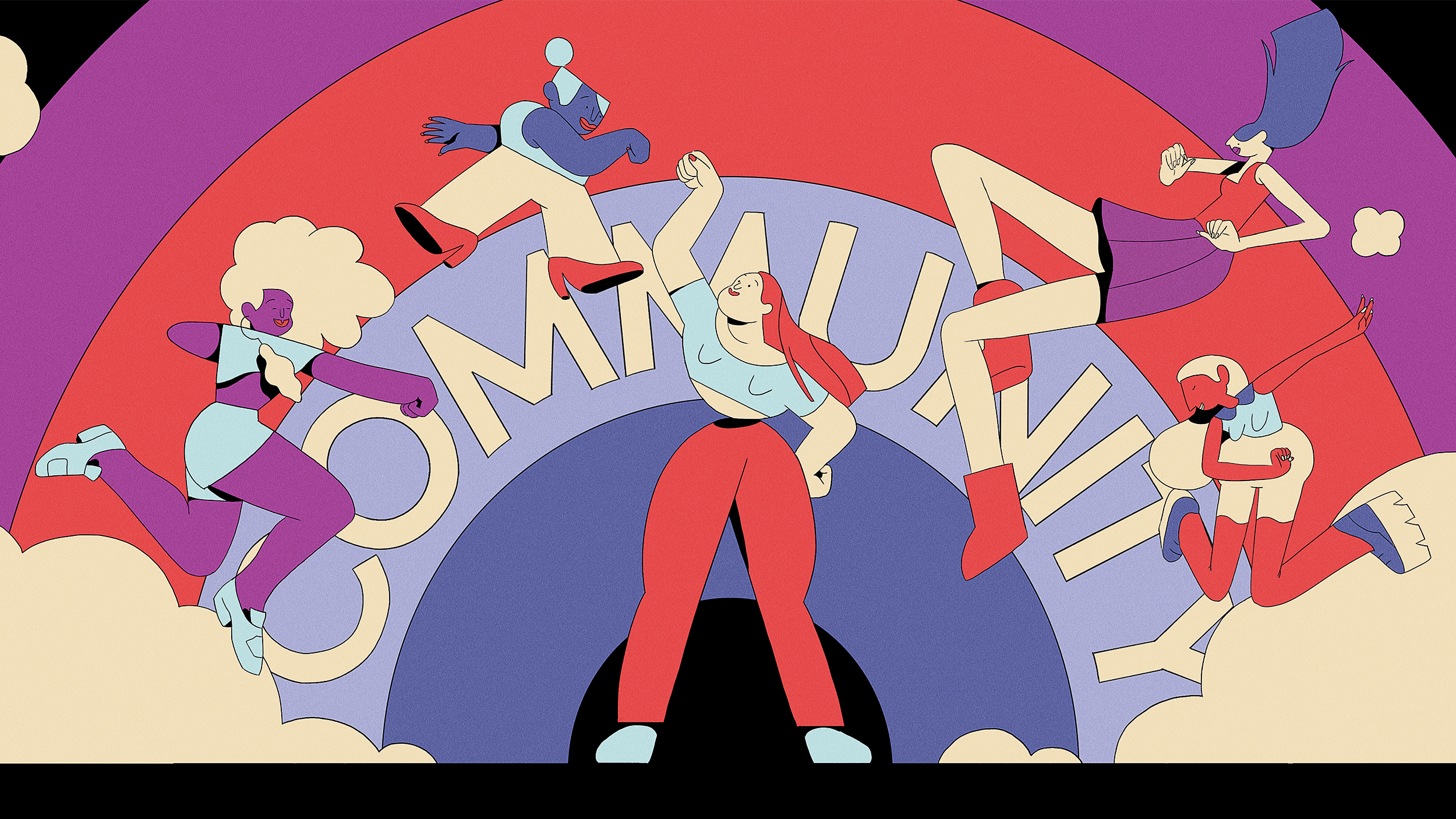 ART DIRECTION
Jay Quercia


PRODUCTION
Jenn Szeto


ILLUSTRATION
Jay Quercia
Kenesha Sneed


CEL ANIMATION
Ben Ommundson
Josh Parker
Anne Lou Erambert
Kavan Magsoodi
Khylin Woodrow


2D ANIMATION
Jordan Scott


INFO / BACKGROUND
With 13+ years as a commercial artist, Jay's style is at once whimsical and mischievous. Crafting a visual language from simplified form and light, he melds graphic sensibility with dynamic personality.

Jay holds a BFA from
UCONN

and has pursued programs at

SVA

,

Gobelins L'Ecole de L'Image

and

The Concept Design Academy

.



In 2016, he helped to establish the Portland arm of

Oddfellows

. Most recently, he's worked as a background artist on

Solar Opposites

and

Captain Fall

. He is currently working as a location designer at

Disney TVA

.


He's also a moderator of

Wine After Coffee

, and has served as a judge for

The Motion Awards

.
SELECT CLIENTS

Adobe
Adult Swim
Blue Point Brewing
Cartoon Network
Google
Hulu
Lyft
Meta
MoMa
Monacle Magazine
Netflix
Nickelodeon
Nike
Refinery 29
Sony
TED
Twitter
Wired Uk


AWARDS

Motion Award, 2020
Motion Award, 2017
Gold & Silver Bass Award, 2016
Webby Award, 2013
One Show Award Interactive, 2013
FWA Site of the Day, 2011
Pixel Award, 2011
W3 Award, 2011